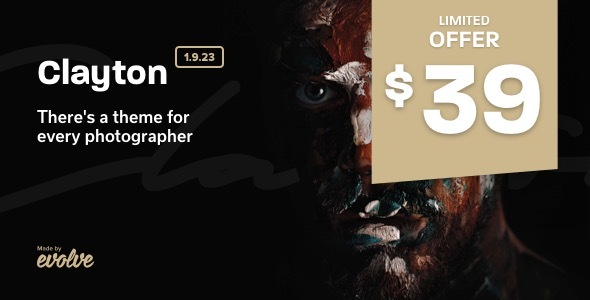 There's a theme for every photographer: Clayton
Clayton is the WordPress theme developed to empower photographers in the management of their websites. It offers the possibility to publish, manage and organize all the photos that they want to share.
It doesn't require any other plugin, or additional tools to autonomously manage the presentation of our photos: Clayton organizes, publish and shares the photos in an orderly and fast fashion.
Albums and collections
Managing albums is as simple as writing a post: within the same page, it's possible to add galleries, sliders and texts.
Albums and Collections can be easily managed with same simple logic that links posts and categories.
Creating and managing dynamic and catchy photographic galleries is now easier than ever. No plugin is required for that either: add your photos to a post, and Clayton will automatically extract them to create a unique gallery, customizable and easy to…