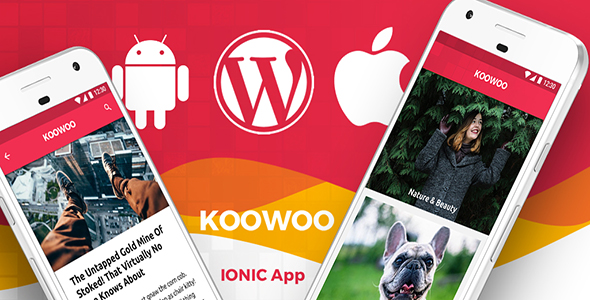 An IONIC App Perfect for Magazines and Personal Blogs. The App is designed in such a way that it can be used on both Android and iOS platform.
Demo Login:
Username: aman
Password: 12341234
Changelog & Update History
Version 2.3
4 October 2018
Fix: WordPress plugin updated

Version 2.3
19 September 2018
Fix: Bug Fixes
Fix: Easy to Setup

Version 2.2
30 August 2018
New: Login Skip
New: Promt when Add Reaction
Fix: Bug Fixes
Fix: Performance Improvements 

Version 2.1
19 April 2018
New: Reaction added in Post Detail page.

Version 2.0
15 March 2018
New: About page added.
New: Contact page added.
New: Comments support added.
Fix: Reaction bug fixes.
Fix: Home slider style improvements
New: OneSignal integration for push notifications.

Version 1.2
20 Febuary 2018
New: Added User authentication
New: Post Reactions feature added.

Version 1.1
30 January 2018
Fix: Library Versions fixed
Fix: Image Path fixed